ALTERNATIVE FINANCING PROGRAM TO 100% (NO CASH EQUITY REQUIREMENTS)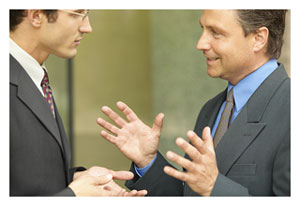 Hybrid Debt Program
This program utilizes the Class "A" Preferred stock certificates issued by a company as a 'preferred security interest" for qualified capital investment finance to the client for their capital start-up or improvement. Capital funds are sourced from private PRE-QUALIFIED FINANCE MARKETS.
PROGRAM OVERVIEW and BENEFITS:
Countries of Interest: USA and International (USA-friendly countries as qualified)
Program Description: This is a hybrid debt program. In simple terms, an interest only loan with a principal balloon payment at the term of the proposed loan whose security (like that of a 1st mortgage on a piece of property) are the CLASS "A" preferred share certificates of the company.
Capital Finance amount: from $3M (USD) and up on a qualified basis
LTC & LTV Finance values: 100% as qualified
Simple Interest---8 to 11% (as qualified and subject to market adjustments)
Loan Term: 3 to 10 years
Loan Principal payment: Balloon, at term
Ownership Interest: None
Interest payment Deferment Period: Qualified to each project based on pro forma cash flow
Recourse and Personal Guarantees: None
Management oversight: None
Voting rights: None
Commonly underwritten for start-up business concerns or a company seeking to advance company growth without going to the common public market(s) or encumber itself with additional conventional debt burden(s) that could potentially or adversely affect its credit rating or standing. Or simply in cases where the company does not categorically qualify for conventional asset or UCC based debt financing.
Security: The CLASS "A" preferred certificate shares (to be issued) of a company; which acts as a preferred lien interest until the loan is paid back. Simply stated the shares securing the loan give the Capital Financer the 'preferred' right payment / repayment ahead of any other party (principals included) in lieu of a loan default or liquidation.
Sale of Preferred Shares: There is NO sale of stock shares taking place under this program. Underwriting is the same format as that of a common stock debenture underwriting to assure compliance with UCC guide lines but requires no SEC regulation or Licensed Securities Broker to market them; again, as NO sale of securities is taking place.
Projects are pre-qualified to private capital markets in order to mitigate and reduce risk and in turn provide the proposed capital investment finance requirements of the Client. These are finance markets seeking investment finance in companies or business concerns where an acceptable risk return is balanced by a governing market / business model of expanding opportunity.
Underwriting completion time to release for marketing/close @ 30-60 days (estimated).
Release time to closing and the disbursement of funds: 30-45 days thereafter (estimated)
Customary Underwriting Service fees apply due and payable at underwriting engagement: Costs calculated on a sliding scale basis (qualified) beginning at .60% of capital finance requested.
ALL funds IMMEDIATELY released to Client as the money closes, less customary 3rd party Broker and Fiduciary fees.
No hold backs, reserves, or PAR value(s) required for release of NET finance capital to the Client.
The process for pre-qualification is straight-forward and timely.
International Clients will be required to form a US based company that own 100% of its International company, into which all finance dollars will be disbursed. This is a UCC requirement. NO additional cost to the client will be charged to establish this US based company if needed. The cost is included in the underwriting commitment cost.
BROKER INQUIRIES ARE WELCOMED AND APPRECIATED.
IMPORTANT: If you are serious about securing funding, please email us a 1 to 5 page Executive Overview or feel free to call us first.
Commercial Funding International, LLC
Mr. Jerry O'Neill, Managing Member
"Real. Smart. Funding Solutions."
Office: (503) 245-2789
E-mail: ajoneill@commercialfundinginternational.com
Commercial Funding International and CFI are a Trademarks of Commercial Funding International, LLC.
Home Page | Alternative Energy | Asset-Based Loans | Bridge Loans | Business Finance | CEO Letter | Company | Contact Us
Developments | Hard Money Loans | International | Joint Ventures | 100% LTC Loans | Real Estate | Hybrid Debt Program | Unique Capitalization